Clothes Hangers In Pittsburgh
Shop Online & Pick Up!
Order your store fixtures and displays today.
Place Your Pre-Order Today!
Pittsburgh Store Fixtures-A Division Of Barr Display
Monday-Friday 7:00am-3:30pm
Place Your Order In Advance. Pick Up Warehouse Only (no showroom) Select Merchandise Available. Call With Questions 1-800-222-2702
Select "Pick Up" at Checkout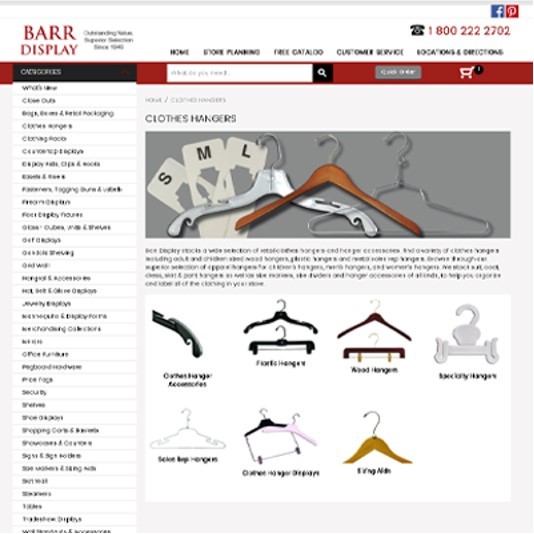 Barr Display stocks a wide selection of retail clothes hangers. Find a variety of clothes hangers including adult and children sized wood hangers, plastic hangers and metal sales rep hangers. We stock suit, coat, dress, skirt & pant hangers as well as size markers, size dividers and hanger accessories of all kinds, to help you organize and label all of the clothing in your store. Place your pre-order pick up today!