Fort Myers Showroom And Warehouse
Hours for pick up: Monday-Thursday 8:30am-5:00pm Friday 8:30am-4:30pm
Gullys Store Fixtures is now stocking grid, hangers, racks and other select merchandise in Ft Myers. When you place an order for these items we will arrange for you to pick them up, or have them shipped to you. Call us today to place your order. New and Used Store Fixtures serving all of Ft Myers and Naples, and all of Southwest Florida! Come and see us at our NEW location with a beautiful air conditioned showroom, and a large Barrgain basement full of displays at amazing prices.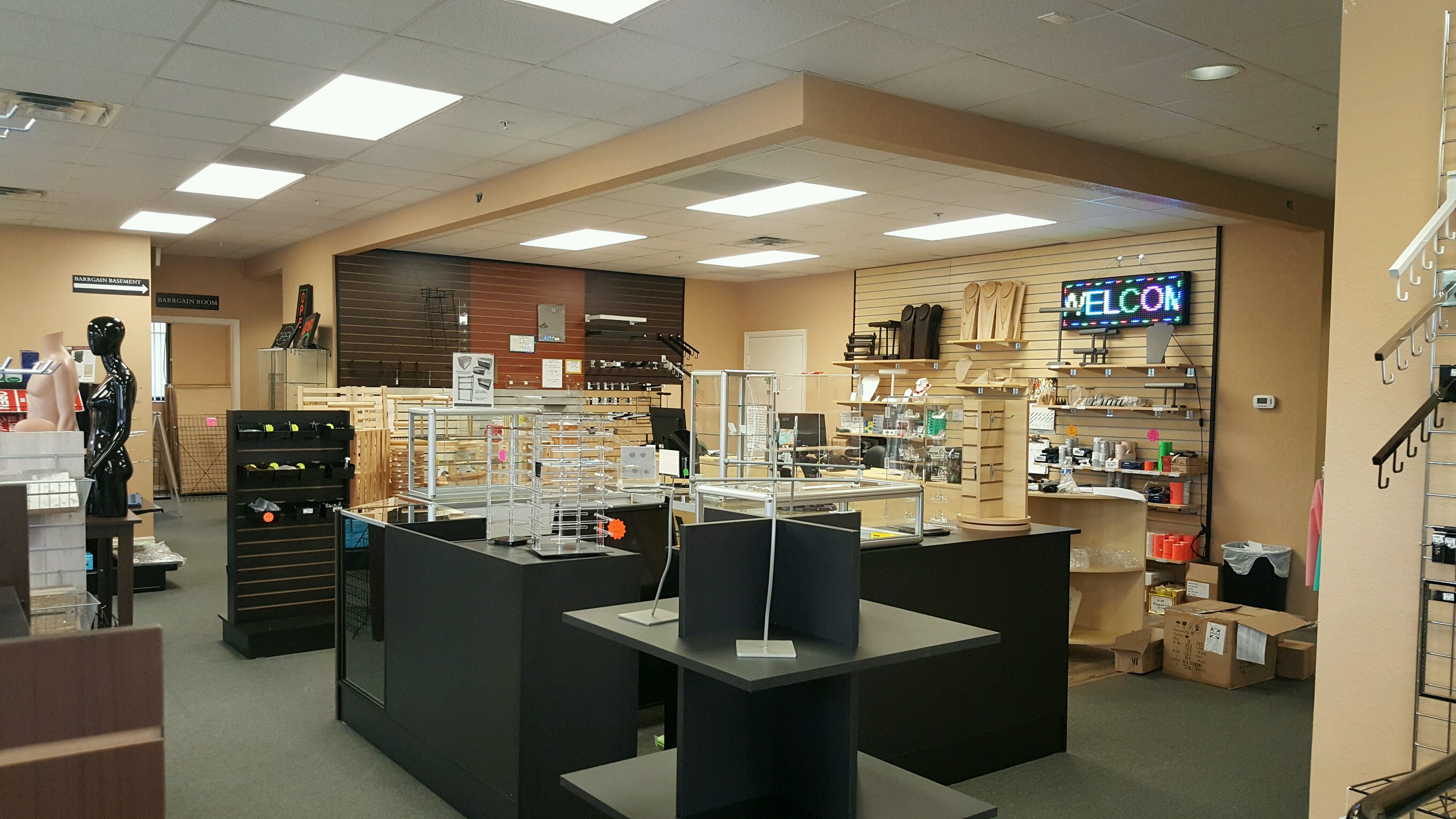 Come See our Showroom in Ft Myers!
Come See Us at our New Location! 
Gullys Store Fixtures
A Division of Barr Display
5770 Zip Drive
Ft Myers, FL 33905
Phone:      800.330.3049
Email:       sales@barrdisplay.com
Our showrooms are full of ideas. Feel free to come by Monday-Thursday 8:30-5:00, and Fridays from 8:30-4:30.