Metal Gondola In Pittsburgh
Shop Online & Pick Up!
Order your store fixtures and displays today.
Place Your Pre-Order Today!
Pittsburgh Store Fixtures-A Division Of Barr Display
Monday-Friday 7:00am-3:30pm
Place Your Order In Advance. Pick Up Warehouse Only (no showroom) Select Merchandise Available. Call With Questions 1-800-222-2702
Select "Pick Up" at Checkout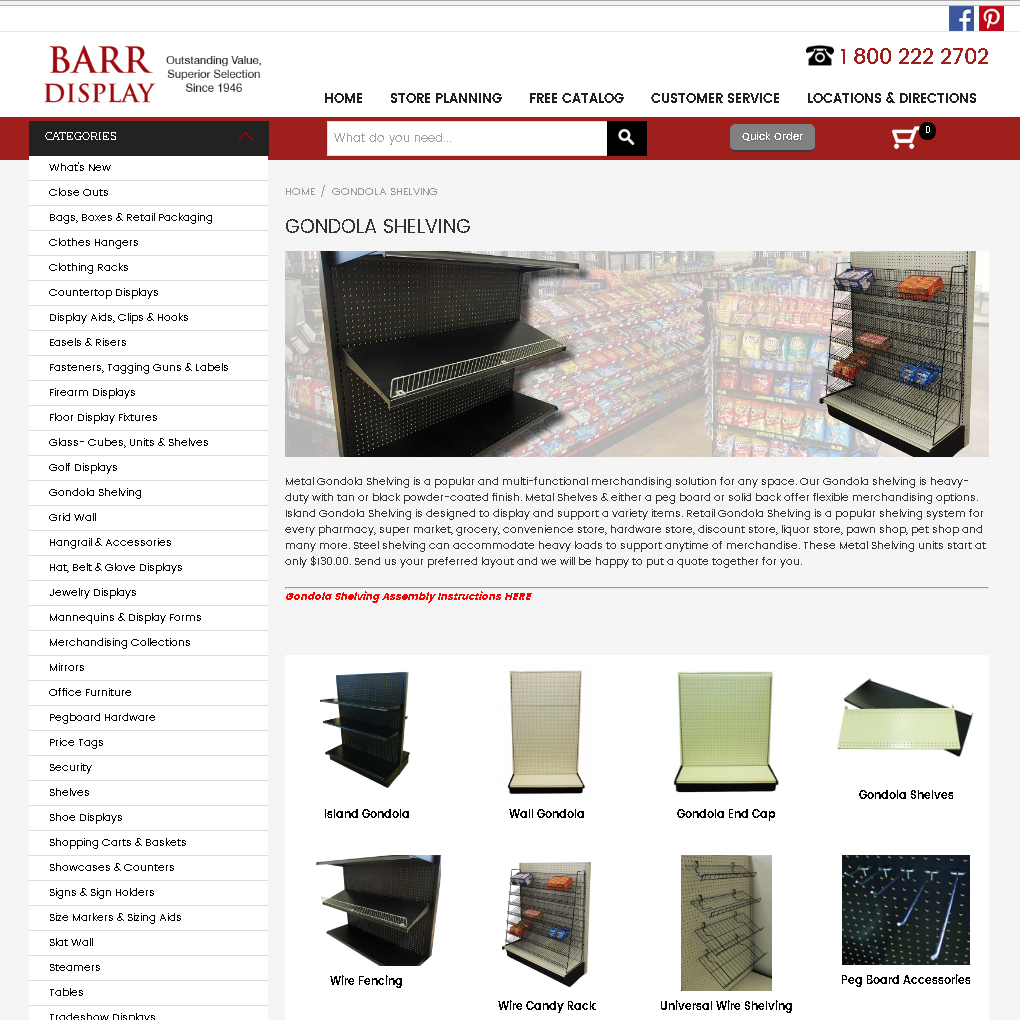 Our Gondola shelving is heavy-duty with tan or black powder-coated finish. Metal Shelves & either a peg board or solid back offer flexible merchandising options. Island Gondola Shelving is designed to display and support a variety items. Retail Gondola Shelving is a popular shelving system for every pharmacy, super market, grocery, convenience store, hardware store, discount store, liquor store, pawn shop, pet shop and many more. Steel shelving can accommodate heavy loads to support anytime of merchandise.