Clothing Racks in Tampa
Shop Online or Shop in Store!
Order your store fixtures and displays today.
Come see our NEW location!
Florida Store Fixtures - A Division Of Barr Display
9110 King Palm Drive
Tampa, FL 33619
Monday-Friday 8:30am-5:00pm
OR
Select "Pick Up" at Checkout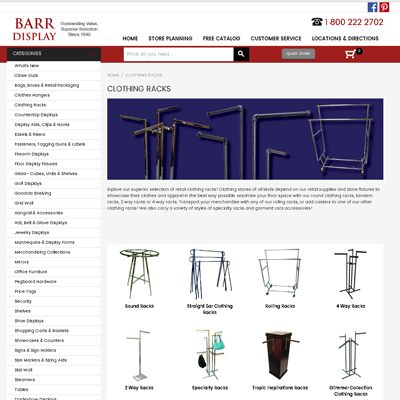 Explore our superior selection of retail clothing racks! Clothing stores depend on our retail supplies and store fixtures to showcase their clothes and apparel in the best way possible. Maximize your floor space with our round clothing racks, tandem racks, 2 way racks or 4 way racks. Transport your merchandise with any of our rolling racks.