Retail Tables In Pittsburgh
Shop Online & Pick Up!
Order your store fixtures and displays today.
Place Your Pre-Order Today!
Pittsburgh Store Fixtures-A Division Of Barr Display
Monday-Friday 7:00am-3:30pm
Place Your Order In Advance. Pick Up Warehouse Only (no showroom) Select Merchandise Available. Call With Questions 1-800-222-2702
Select "Pick Up" at Checkout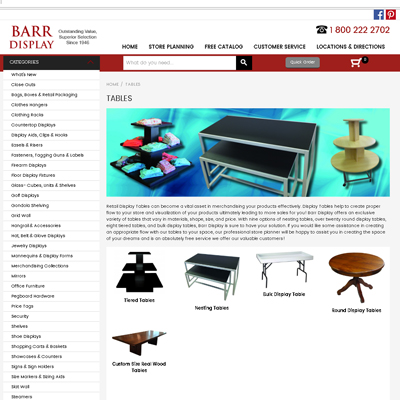 Barr Display offers an exclusive variety of tables that vary in materials, shape, size, and price. Retail Display Tables can become a vital asset in merchandising your products effectively. Display Tables help to create proper flow to your store and visualization of your products ultimately leading to more sales for you!